Pigeon tajine with honey and spices
Recipe found on the website of my Moroccan cuisine.
Recipe for 4: 4 pigeons 400 g onions 1 handful of blanched almonds2 case of ras-el-hanout 1 case of cinnamon powder1 case liquid honey Olive oil butter salt, pepper
Peel the onions and cut them into very thin strips. Salt and pepper the inside of the pigeons, add a good pinch of cinnamon in each. Heat the oil in a heavy-bottomed casserole. Add the butter. When frying, brown pigeons and onions and stir often. Salt and pepper the pigeons, sprinkle with ras-el-hanout. Add 15 cl of water, salt and pepper the onions, cover and cook on low heat for 30 minutes. After 30 minutes of cooking, mix the rest of the cinnamon and the honey and coat the young pigeons. Add the almonds. Cover and cook, time being the size of your pigeons very hot with couscous semolina.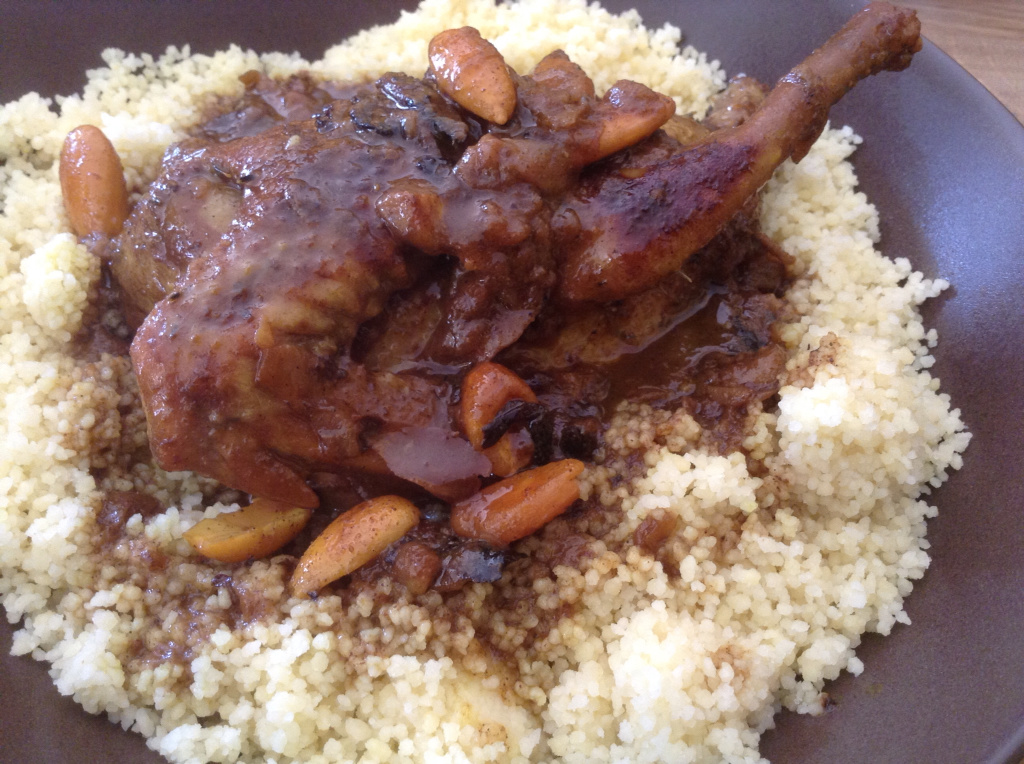 Tagine with almond pigeons
http://www.la-cuisine-marocaine.com/recipes/tajines-320.html